Article about RUBI ECD 2in1 SUPERPRO multi-purpose diamond blades.


At the end of 2017, RUBI launched the ECD series diamond wheel. The blade is unique for its multi-purpose blade, which consists of double-sided electroplated blade sides with diamonds. This design allows you to dry cut a variety of materials while sanding surfaces without having to change the blade, so you get a 2in1 product. It is suitable for materials such as various natural stone tiles or ceramic materials with a thickness of less than 25 mm. The high quality of the blade and the SUPERPRO blade is a prerequisite for achieving a clean and high quality cut and surface finish. This 2in1 functionality saves you time and effort when changing blades as well as when cutting.
Thanks to the M14 threaded connection, you can directly connect the ECD disc to angle grinders. The disc is available in our shop in two diameters: Ø115 and Ø125 mm.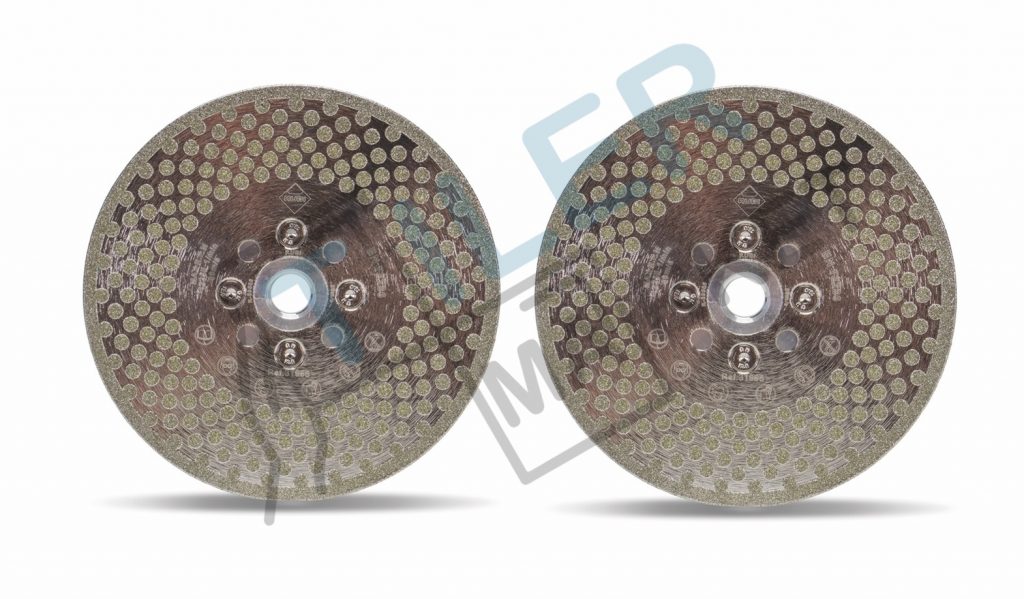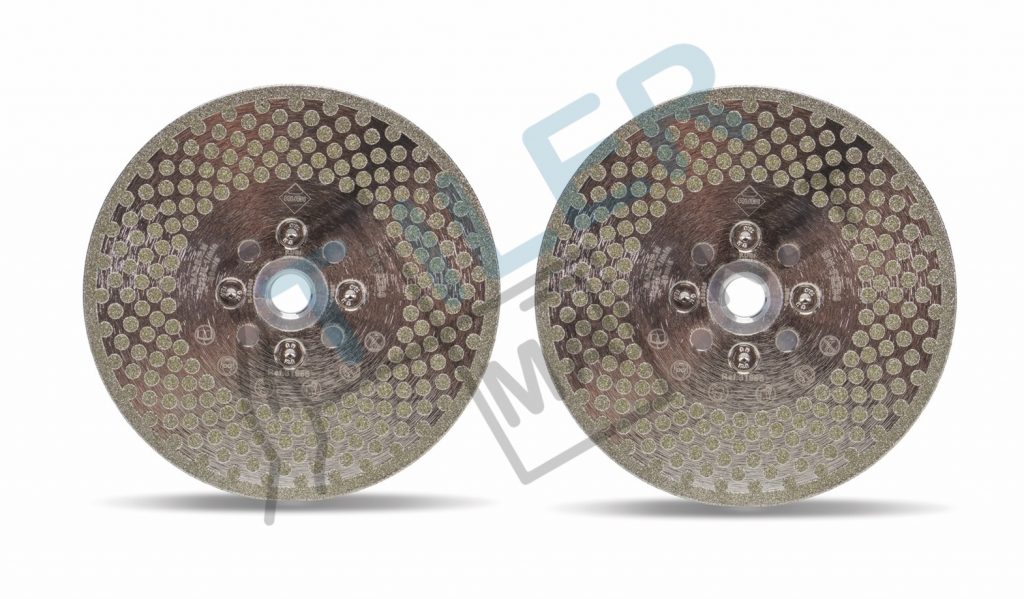 Advantages of RUBI ECD 2in1 SUPERPRO blades
The ECD diamond wheel has an electroplated layer so that vibrations generated during cutting or grinding are significantly eliminated, allowing you to achieve a high quality and precise finish more easily.
The variety of materials used (tiles, stoneware, porcelain, marble, granite, etc.) and the different situations that arise when tiling and cutting (straight cuts, angled cuts, surface finishes, etc.) require professional tools, which this ECD universal blade fulfils.
And what's more, the fact that the blade is double-sided increases its performance and durability.
Why aren't all the blades reversible?
To keep the blade safe to work on, its fixing screws are recessed, which ensures a perfect plane on the outer edge of the blade and also ensures that the screws are not damaged during grinding. Due to the use of both sides of the disc, RUBI includes two sets of fixing holes, and you can only make this turn once!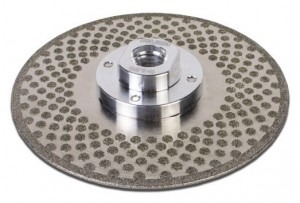 You may ask that if a double-sided blade is so convenient for the job, why can we only turn it once and not more often?
The reason why the reel can only be turned once is because of the need for safety, which RUBI takes very seriously. In order to reduce the weight of the blade and at the same time facilitate the dissipation of the heat generated during cutting, RUBI has designed this blade with an aluminium holder.
If the diamond plate of the disc were allowed to be repeatedly mounted and dismounted, the bolt housings would eventually lose the necessary torque and there would be a risk of disconnection during use of the disc. For this reason, RUBI does not offer a diamond disc plate as a replacement.
RUBI manufactures a wide portfolio of diamond wheels, but ECD wheels are one of the particularly interesting products due to their versatility, durability and cost, effort and time savings.
This article was written in cooperation with profiobkladac.sk