In the article you will learn how to choose the right drill bit and not to be afraid to drill a hole even in tiles. This avoids unnecessary problems with cracked tiles or scratched tiles.
Many of us are renovating and looking through catalogues of beautiful bathrooms. Many times it happens that the tiler does his job and we decide to finish our new bathroom. We mount a shampoo holder here, a towel holder there, a mirror, a shelf, and it happens that a tile breaks while drilling. However, this unpleasant experience can be avoided and unnecessary problems can be avoided. So how to drill into the tiles correctly and without fear?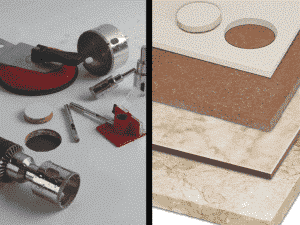 The right drill and drilling machine are essential
If we have decided to drill the necessary fixings into the walls ourselves, it is necessary to consider whether our home equipment is sufficient. Tile cracking often occurs when the wrong drill or drill bit is chosen. Let us therefore orient ourselves in the drills and the drilling method.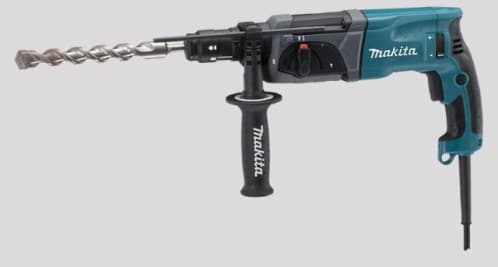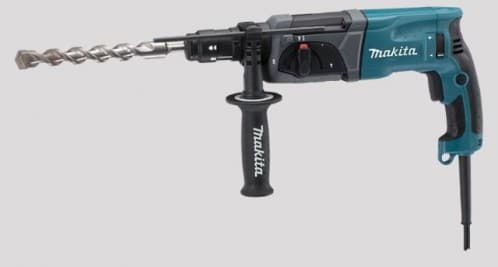 Drilling into metal
For drilling into metal materials we use a range of different drill bits with different markings. Usually these are drills made of steel. Depending on the hardness of the material to be drilled, there are also special drill bits. For softer materials, fast cutting steel, which is characterized by affordability but has a shorter service life. For harder materials, steel drill bits with cobalt or titanium. These are designed just for hard metals and are characterized by their durability, but also by their higher price. Drilling into metal can also be done by running the drill quickly without using the impact driver.
Drilling into wood
Drilling in wood has its own specifics and if we want to drill holes that are precise and of high quality, we have to use drills designed for this purpose. An experienced builder will recognise a spiral wood drill at a glance because it is characterised by its threaded tip, sharp edge and wide grooves for sawdust removal. These drills are not suitable for other materials. Drill into the wood without a bit and choose a slower speed so that the drill bit is able to remove the excess sawdust.
Drilling into masonry or tiling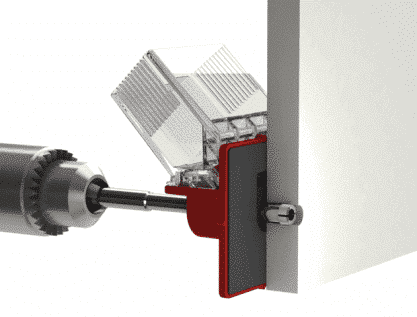 This is where many DIYers often use metal drill bits in one-off drilling jobs. In soft masonry, it is possible to drill a hole with a drill bit like this, but what about a stone wall or tile? Here, such a drill will have no chance. At best, it will only dull the drill bit itself, but it can also cause bigger complications such as breaking it or cracking the tile. We know that we can also drill into masonry with the help of a dowel. But be careful here if you want to drill a hole in the tiles. These usually have a resistant top layer, which is often slippery. Slipping of the drill bit can cause scratching of the tile. The use of a nail would cause the tiles to crack. So how to proceed correctly and not let the new bathroom spoil?
For safe drilling in tiles, diamond drill bits or complete sets are particularly suitable. Particularly hard tiles made of materials such as gres, marble, porcelain, etc. For diamond drills, there is a distinction depending on the drill whether to buy the whole drill bit or just the crown. It is recommended to drill wet into hard tiles. They reduce dustiness, reduce wear on the drill bit by cooling. There are simple sets that are affordable and can drill a hole in even hard tiles without any problems. There are also various aids for drilling into tiles to prevent the drill bit from slipping, such as anti-slip stickers or suction cups. Only after drilling through the tile can we choose to drill with a hammer.
This article was written in collaboration with www.profiobkladac.sk.